Music has been a huge part of my life for as long as I can remember. Whether it was listening to my dad singing southern gospel with the choir in church, or my mom's extensive collection of R&B, Motown, and 70s records (mine now, thanks mom!), this type of music will always have a special place in my heart. Of course, as I got older I explored other genres and developed my own taste, but I still love the music I've grown up with despite no longer being religious (putting my iPod on shuffle often looks like Gladys Knight and the Pips --> Hatsune Miku --> Dolly Parton). Here I'll be posting about some of my favorite albums and artists in no particular order.
The Used - Artwork
Favorite Songs: Kissing You Goodbye, On the Cross, Watered Down, Born to Quit
Favorite Lyrics
"I've been given such a gift
Shame to take advantage of it
Watch it, wasting leaves you wanting more
Be careful what you're wishing for" - Watered Down
"A full collapse and caving in
Just wait for faith to kick in
I lost track of time as i stood in line
Amidst the other believers" - On the Cross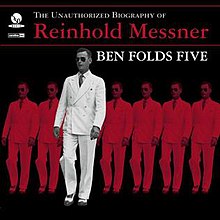 Ben Folds Five - The Unauthorized Biography of Reinhold Messner
Favorite Songs: Your Redneck Past, Don't Change Your Plans, Mess, Army
Favorite Lyrics
"Roots!
The funny limbs that grow underground
That keep you from falling down
Don't you think that you'll need them now?
Just find a place where no one knows of
Your redneck past
Yeah, you can easily dispose of your redneck past
You'll show them all back home" - Your Redneck Past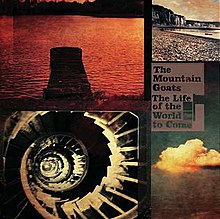 The Mountain Goats - The Life of the World to Come
Favorite Songs: Psalms 40:2, Genesis 3:23, Hebrews 11:40, Romans 10:9, Isaiah 45:23
Favorite Lyrics
"And someone leads the beast in on his chain
But I know you're thinking of me cause it's just about to rain
So I won't be afraid of anything ever again" - 1 John 4:16
"If my prayer be not humble, make it so
In these last hours, if the spirit waits in check, help me let it go
And should my suffering double, let me never love you less
Let every knee be bent and every tongue confess
And I won't get better
But someday I'll be free
'Cause I am not this body
That imprisons me" - Isaiah 45:23